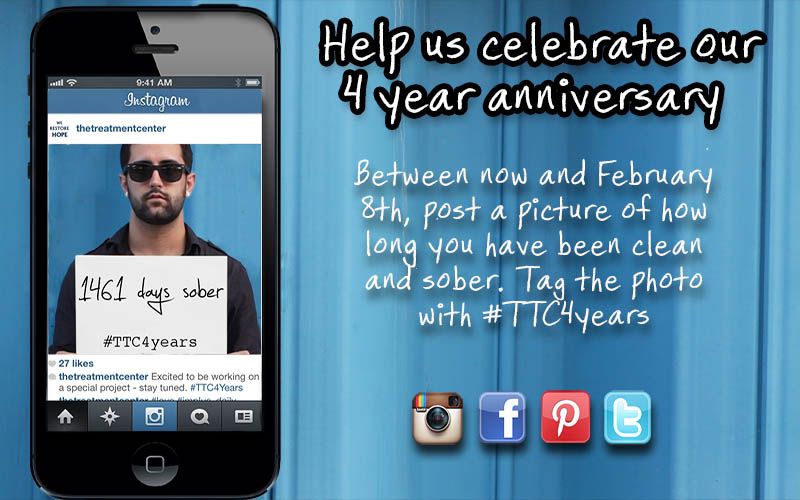 We are celebrating our four year anniversary on February 5th, and so is our first patient. We would love for you to join us and help us celebrate! Post a picture of how long you have been clean and sober to Instagram, Facebook, Pinterest or Twitter. If you would like to join us, use hashtag #TTC4years and tag us on your post between now and February 8th. We will be sharing all the images tagged on our social media sites.
Everyone who suffers from addiction deserves a chance to recover, and we are grateful to celebrate four years of providing the opportunity for healing from this devastating disease.
Help us spread the message of hope on social media, and let people know that addiction is not a life sentence.
Tags: Addiction Recovery, Drug and Alcohol Addiction, Message of Hope, the treatment center, TTC4years